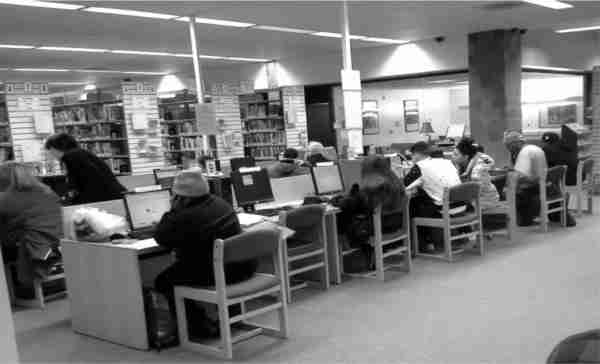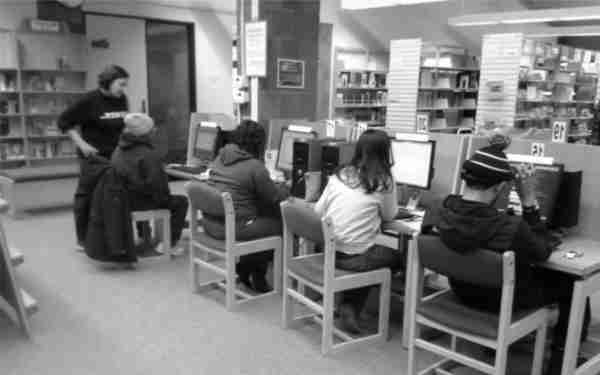 Mountain View (MO) Public Library
"CASSIE has been great in our library... We were going through paper and toner like crazy with unnecessary printing... This is by far the longest toner has lasted in our printer, thanks to CASSIE being so easy for our patrons to use... Thank you for such a wonderful program."
Vineland (NJ) Public Library
"CASSIE has been a Godsend at Vineland Public Library! CASSIE has turned a chaotic situation, where patrons endured long waits, into a smoothly running system."
Cuyahoga County (OH) Public Library
"CASSIE implementation has been our most successful system-wide IT installation project ever. Branch staff at all 28 locations were extremely happy and enthusiastic, and IT staff found installation very quick and easy... By the time we had installed CASSIE in 4 branches, the rest were clamoring to be next!"
"CASSIE has been a great tool in providing the control desired in who accesses and even prints from our computers... I've received tons of positive feedback!"
"Your support team has always been wonderful - from the very first time I called (about 12 years ago) trying to figure out how to use CASSIE...to today when I had a question about setting up the print account. You never act as though my question is stupid and you have been extremely patient with this technology challenged librarian!"
Poplar Bluff (MO) Public Library
"CASSIE has been a dream come true for our library... Thank you."
Fauquier County (VA) Public Library
"...the key features that sold me on Librarica versus the others:
Easy to install and configure;
No need to be a systems librarian or PC expert to do this;
Easy to push out updates through our SMS server (IT department very happy with this);
Cost: CASSIE was definitely the most cost-efficient choice...;
Makes my job much easier!"
Roanoke (TX) Public Library
"CASSIE has been great for us... The main reasons I wanted a cost effective application such as this were to free up staff time and for print control - CASSIE has provided this for us - in spades..."
"CASSIE is unquestionably the easiest public access computer management system to install, operate and maintain period."
Medina County (OH) District Library
"We just completed a very large multi-building project during which we more than tripled the number of computers on our network. We needed a computer/print management solution that was very scalable and cost effective. CASSIE met those needs for us and has enabled staff to easily manage the new computers and printers. I feel that CASSIE is an elegant solution in a market full of overly complicated and expensive computer/print management software. We're very happy with our choice!"
Talkeetna (AK) Public Library
"CASSIE is the most affordable computer management software we found that included all the management features we were looking for. It is the least cumbersome product to install and it requires nothing more than your staff PC to manage your all your computer resources..."
Vinita (OK) Public Library
"After careful research into the competition, I chose CASSIE - and I can't imagine being more pleased."
Jefferson County (MO) Library
"Technically the Librarica CASSIE software is very reliable and provides all the functionality that JCL needs in a public computer management system. Probably the biggest plus is how well it has been received by both library staff and patrons. CASSIE is easy to install and configure. Routine transactions are now automated... Patrons find the system easy to use and enjoy the convenience that self-service provides. CASSIE has been a huge success for Jefferson County Library..."
Spanish Fort (AL) Public Library
"CASSIE keeps our community connected... CASSIE frees up staff time so they can attend to the pile of daily duties that never seem to end. CASSIE is always running smoothly behind the scenes of our lab, whether we are hosting a robotics or a genealogy class."
Omaha (NE) Public Library
"OPL adores CASSIE... We so appreciate its functionality, but more importantly, the quick response of Librarica folks to any issues and enhancements we request."
Wayne County (OH) Public Library
"CASSIE is a huge improvement over our previous patron access manager. It's simple to set up and very easy for staff to learn. We used to have problems with our old system every day… CASSIE has been running virtually maintenance free..."
Copyright © 2020 Librarica LLC. All rights reserved.